At a Glance
Access to video teachings for each unit by D. A. Carson
Study modules powered by the Cerego personalized learning tool
Discussion questions and scripture passages embedded within the lessons
Learning is assessed by unit quizzes and exams
Read the ESV Bible (Crossway) via the BibleMesh eReader
24/7 access for 12 months to complete the course at your own pace
NOTE: There is a required text book for this course that you will need to purchase separately – The God Who Is There: Finding Your Place in God's Story by D. A. Carson
If you are planning on leading a small group or class through this course, you can also purchase the The God Who Is There: Leader's Guide by D. A. Carson
More Details
It can no longer be assumed that most people-or even most Christians-have a basic understanding of the Bible. Many don't know the difference between the Old and New Testament, and even the more well-known biblical figures are often misunderstood. It is getting harder to talk about Jesus accurately and compellingly because listeners have no proper context with which to understand God's story of redemption. In this basic introduction to faith, D. A. Carson takes seekers, new Christians, and small groups through the big story of Scripture. He helps readers to know what they believe and why they believe it.
Course Outline

Course Introduction
Unit 1: The God Who Made Everything
Unit 2: The God Who Does Not Wipe Out Rebels
Unit 3: The God Who Writes His Own Agreements
Unit 4: The God Who Legislates 
Unit 5: The God Who Reigns 
Unit 6: The God Who Is Unfathomably Wise
Unit 7: The God Who Becomes a Human Being
Unit 8: The God Who Grants New Birth
Unit 9: The God Who Loves
Unit 10: The God Who Dies—and Lives Again
Unit 11: The God Who Declares the Guilty Just
Unit 12: The God Who Gathers and Transforms His People
Unit 13: The God Who Is Very Angry
Unit 14: The God Who Triumphs
Final Exam
FAQ
What do I need to take this course?
You will need to purchase the book The God Who Is There: Finding Your Place in God's Story by D. A. Carson, an internet connection and a Bible.
Who is this course for?
This course is for those who would like to better understand the big story of Scripture and how God has revealed Himself.
Instructors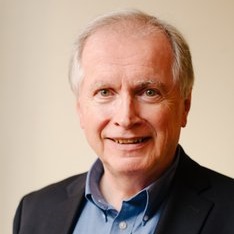 Dr. D.A. Carson
Don is research professor of New Testament at Trinity Evangelical Divinity School in Deerfield, where he has been since 1978. Having years of pastoral experience in both Canada and the United Kingdom, he earned a BS in chemistry from McGill University, MDiv from Central Baptist Seminary in Toronto and DPhil in New Testament from Cambridge University. He is a member of the Tyndale Fellowship for Biblical Research, the SBL, the Evangelical Theological Society and co-founded the Gospel Coalition. He has written or edited more than 45 books including An Introduction to the New Testament and Becoming Conversant with the Emerging Church.
---