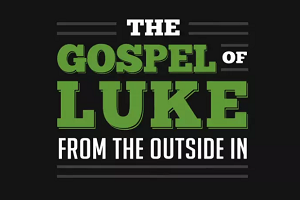 At a Glance
Course content and resources all provided online
Access to video teachings by D. A. Carson for each unit
Study modules powered by the Cerego personalized learning tool
Learning is assessed by unit quizzes and exams
24/7 access for 12 months to complete the course at your own pace
This course can be taken for academic credit through the BibleMesh Institute: Click Here.
More Details
Organized in a multiple lesson format, the course provides a new integrated reading experience for this book-based course. You will be guided through the lessons with book excerpts embedded within the course. This allows for an improved reading experience within the course. You will also be able to pop out the book reader into a full-screen, fully-featured web-based reading platform where you will be able to see the wider context of each excerpt and access the complete book – The Gospel of Luke from the Outside In by David Morlan (LifeWay).
Course Outline
Course Introduction
Unit 1: Jesus and the Certainty of God (Luke 1:1-4)
Unit 2: Jesus the Son of God and the Son of Mary (Luke 1-2)
Unit 3: Jesus and the Spirit (Luke 4)
Unit 4: Jesus and the Word of God (Luke 6)
Unit 5: Jesus and the Power of God (Luke 8:26-56)
Unit 6: Jesus and the Mission of God (Luke 9:51-62)
Midterm Exam
Unit 7: Jesus and the Compassion of God (Luke 10:25-37)
Unit 8: Jesus and the Grace of God (Luke 15)
Unit 9: Jesus and the Salvation of God (Luke 19)
Unit 10: Jesus the Lamb of God (Luke 22-23)
Unit 11: Jesus and the Victory of God's Son (Luke 24)
Unit 12: Joining His Mission (Luke 24)
Final Exam
FAQ
What do I need to take this course?
You will need an Internet connection and a Bible.
Who is this course for?
This course is for those who like to better understand the Gospel of Luke and the life and works of Jesus Christ.
Instructors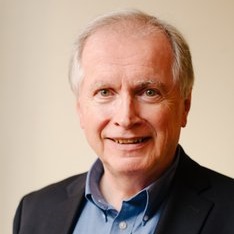 Dr. D.A. Carson
Don is research professor of New Testament at Trinity Evangelical Divinity School in Deerfield, where he has been since 1978. Having years of pastoral experience in both Canada and the United Kingdom, he earned a BS in chemistry from McGill University, MDiv from Central Baptist Seminary in Toronto and DPhil in New Testament from Cambridge University. He is a member of the Tyndale Fellowship for Biblical Research, the SBL, the Evangelical Theological Society and co-founded the Gospel Coalition. He has written or edited more than 45 books including An Introduction to the New Testament and Becoming Conversant with the Emerging Church.
About the Technology
Author of Book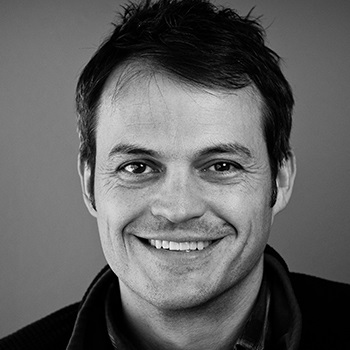 David Morlan
David Morlan is co-founder and teaching pastor of Fellowship Denver Church in downtown Denver. He holds a PhD in theology and religion (Durham University) and is author of Conversion in Luke and Paul: An Exegetical and Theological Exploration.
---