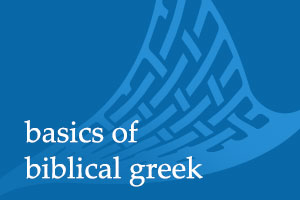 At a Glance
Access to 16 guided units on Greek grammar, vocabulary, and translation technique
Combines the standard Greek textbook with access to Cerego technologies for vocabulary learning
Provides the standard second-semester approach to introducing New Testament Greek
Available as either a stand-alone course and also with an academic support bundle
24/7 access for 12 months to complete the course at your own pace
If you are interested in receiving academic credit for this course or your school is interested in providing this course as an online option, contact Zondervan Academic Online here
More Details
In Basics of Biblical Greek 2, you will continue to learn the foundational concepts for the Greek of the New Testament era. Accessing the online course at your own convenience, you will watch instructional videos, study Greek grammar, listen to audio recordings, use our cutting-edge vocabulary building application and extensive assessment tools.
This course is suitable for beginners, as well as seasoned students who are looking to refresh their knowledge of Greek.
Example Time frame: 8–10 hours per week in order to complete in 16 weeks
Course Overview
Unit 1: Imperfect Indicative
Unit 2: Second Aorist Active/Middle Indicative
Unit 3: First Aorist Active/Middle Indicative
Unit 4: Aorist and Future Passive Indicative
Unit 5: Perfect Indicative
Unit 6: Introduction to Participles and Present Adverbial Participles
Unit 7: Aorist Adverbial Participles
Unit 8: Adjectival Participles
Unit 9: Perfect Participles and Genitive Absolutes
Unit 10: Subjunctive
Unit 11: Infinitive
Unit 12: Imperative
Unit 13: Indicative of δίδωμι
Unit 14: Nonindicative of δίδωμι
Unit 15: ἵστημι, τῖθημι, δεῖκνυμι; Odds 'n Ends
Unit 16: Conclusion
Instructors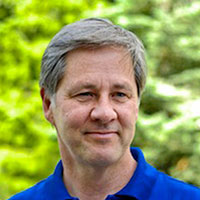 Dr. Bill Mounce
William D. Mounce (Ph.D., Aberdeen University) is the President of BiblicalTraining.org, a non-profit organization offering world-class educational resources for discipleship in the local church. Formerly he was a preaching pastor, and prior to that a professor of New Testament and director of the Greek Program at Gordon-Conwell Theological Seminary. He is the author of the bestselling Greek textbook, Basics of Biblical Greek, and many other resources. He was the New Testament chair of the English Standard Version translation of the Bible, and is serving on the NIV translation committee.
---