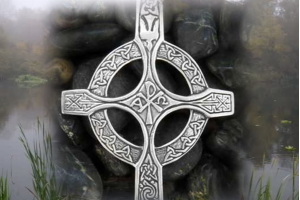 At a Glance
The material is straightforward and easily accessible to those who are new to Anglicanism. The material is also comprehensive and serves as a way for long-time Anglicans to brush-up and deepen their knowledge of their faith. This journey will inform the curious about Anglicanism, help pastors prepare newcomers for Confirmation, and equip instructors to articulate what makes Anglicanism unique and why we cherish it so much.
An academic syllabus is provided for this seminary-level course.
To enroll in the non-credit bearing version of this course click here.
More Details
Anglicanism has a rich heritage and much to offer to contemporary Christianity. Discover how Anglicanism is unique, and how it is similar to other Christian denominations. This course is a journey of discovery. You will discover Anglicanism's ancient roots and biblical foundations. You will also discover ways you can grow in your own spiritual life through this expression of faith and its rich heritage.
Each lesson includes:
Instructional video
Written instruction
Interactive reflection to help personalize the material
This course is ideal for:
Everyone who is interested in learning about Anglicanism
Those who are preparing for Confirmation
Students of Church History
Established Anglicans who desire to better articulate their faith
Pastors who desire to explain the essentials of Anglicanism
Seminarians seeking a course which provides content, personal reflection, and an opportunity to practice mentoring others
Course outline:
The 15 classes are divided into 5 subcategories:
"Our Heritage"
The Church IN England
The Church OF England
The Church FROM England
"How We Study"
Holy Scripture
Heroes of the Faith
Creeds of the Church
"How We Worship"
The Eucharist
The Book of Common Prayer
The Four Streams
"How We Grow"
Individually
Corporately
Universally
"Confirmation"
The Role of the Bishop
Becoming an Anglican
Transformation and Ministry
Also included are answers to common questions about clergy, symbols, and customs.
This Anglicanism course can be used by individuals, by small groups, or by an entire class.
Materials for Coaches (those who are leading a group of students) are also available from ATLAS.
About the Technology
Instructor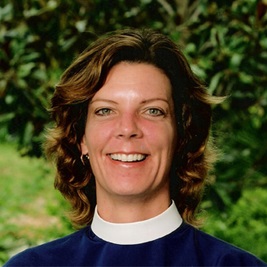 Dr. Susan I. Bubbers
Susan is the Dean of the ATLAS Theological Center and the church-planter for Celebration Anglican Fellowship in Orlando, FL. Ordained as an Anglican Priest in apostolic succession in 1995, she then served as University chaplain, and pastored three congregations. She has taught at both the Bible Institute level and the graduate level. Her education includes an MDiv from Regent University, DAS from Virginia Theological Seminary, DMin from Reformed Theological Seminary, and PhD from the London School of Theology. She has been named a Fellow of the Oxford Centre for Animal Ethics. Her published works include A Scriptural Theology of Eucharistic Blessings (T&T Clark), Pet Prayers (Creation House), and various articles. Her primary research interests are in the areas of Hermeneutics, Sacramental Theology, Spiritual Formation, and Biblical EcoTheology.
---