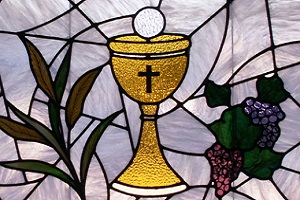 At a Glance
This course provides a biblical and exegetical framework for understanding the meaning of the Eucharist. Within Anglicanism and the larger Christian Church, there are at least four streams of emphasis which arise from this biblical basis. Based on the biblical foundation we establish, you can examine each stream and better understand your own position on the theological landscape.
More Details
Why is the Eucharist so important? Is it meant to be central in our worship practice? Of what benefit is it? What is the biblical meaning of the Eucharist? This course examines the scriptural justification for believers to expect the Eucharist to be a place where God will come and bless them with freedom and formation.
Each lesson includes:
Topical reading
Overview of the significance of that reading
Interactive reflection to help personalize the material
This course is ideal for:
Everyone who is interested in learning the biblical meaning of the Eucharist, the Lord's Table
Pastors who want to help their congregations have a more meaningful experience of Communion
Ordination candidates in the worldwide Anglican Communion, both for the diaconate and the priesthood
All Seminarians seeking to have a well-rounded theological curriculum
Clergy continuing education
Everyone who seeks to encounter the Lord in transformational ways during the Lord's Supper
Course outline:
Topic 1 - Reformers, Reinterpreters, and Revivalists (1500s, 1600s, and 1700s)
Topic 2 - Reactors and Developments (1800s and 1900s)
Topic 3 - Spirituality and Theology
Topic 4 - Basics of Anglican Biblical Interpretation
Topic 5 - The Last Supper
Topic 6 - Words of Institution and Interpretation
Topic 7 - The Nature of Blessing
Topic 8 - Remembrance Motif
Topic 9 - Remembrance Paradigm
Topic 10 - The Feast of Blessings
Topic 11 - Four Streams of Emphasis Arising from this Biblical Basis
Topic 12 - Research and Personal Implementation
About the Technology
Instructor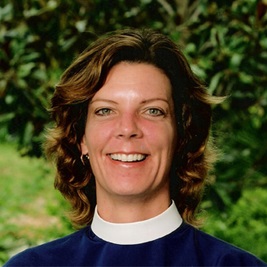 Dr. Susan I. Bubbers
Susan is the Dean of the ATLAS Theological Center and the church-planter for Celebration Anglican Fellowship in Orlando, FL. Ordained as an Anglican Priest in apostolic succession in 1995, she then served as University chaplain, and pastored three congregations. She has taught at both the Bible Institute level and the graduate level. Her education includes an MDiv from Regent University, DAS from Virginia Theological Seminary, DMin from Reformed Theological Seminary, and PhD from the London School of Theology. She has been named a Fellow of the Oxford Centre for Animal Ethics. Her published works include A Scriptural Theology of Eucharistic Blessings (T&T Clark), Pet Prayers (Creation House), and various articles. Her primary research interests are in the areas of Hermeneutics, Sacramental Theology, Spiritual Formation, and Biblical EcoTheology.
---