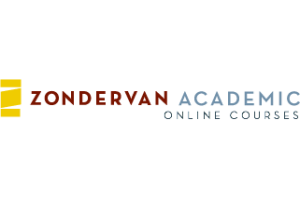 Zondervan Academic Payment - Invoice 2909
Please pay your invoice by clicking "add to cart." If your course accounts have not yet been created, upon payment within 24 hours you will be emailed details regarding course activation.
At a Glance
Payment Instructions
To pay your Zondervan Academic Online Course Invoice please follow the directions below:
To pay your invoice, click "add to cart"
If you do not have a BibleMesh account, create an account and complete the check-out process
Use a Visa, Mastercard, or American Express credit or debit card to make your payment
Upon payment of your invoice you will be sent course activation coupons to distribute
Note: if you have any questions about your invoice or the amount you are about to pay, or if you don't receive your coupons within 24 hours, please contact us at admin@biblemesh.com and provide your invoice #, payment amount, and course details.
More Details
This payment page is for those who have been issued an invoice to pay for Zondervan Academic Online course accounts (powered by BibleMesh).
If you have any questions about whether you are supposed to pay this amount, please contact us here.