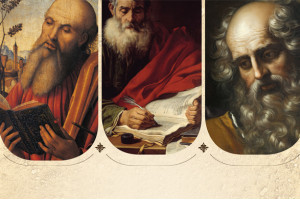 At a Glance
Assigned proctor to guide you through the course and provide extra assignments
Access to all course material—video lectures; readings enhanced by maps, photos, timelines, and charts; key concept reviews, and quizzes
Access to the Cerego learning system to build memory retention of course objectives
$250 per month access to complete the course at your own pace
More Details
Based on the textbook Thinking Through Paul by scholars Todd Still and Bruce W. Longenecker, this course challenges students to delve deeply into Paul's writings and to wrestle with his richly-layered and dynamic theological discourse.
Seeking to situate the study of the apostle in proper perspective, this course first looks at Paul's life before and after his encounter with the risen Christ en route to Damascus, then examine each of Paul's letters individually, and finally synthesize the Pauline writings to highlight the main strands of Paul's theologizing—all the while keeping in mind the particular context of first-century Christianity. Both engaging and easy to follow, the Thinking through Paul course is ideal for formal students and independent learners alike.
All course material—instructional videos, readings, practical exercises, and quizzes—is available online for study at your own convenience.
Course Outline
A Survey of Paul's Life and Letters
1 and 2 Thessalonians
Galatians
1 Corinthians
2 Corinthians
Romans
Philippians
[MIDTERM]
Philemon and Colossians
Ephesians
The Pastoral Letters
The Apocalyptic Narrative of Theological Discourse
Paul's Theological Narrative and Other Macro-Narratives of His Day
Paul's Theological Narrative and the Micro-Narratives of Jesus Groups
[FINAL EXAM]