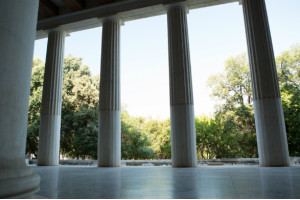 At a Glance
Assigned proctor to guide you through the course and provide extra assignments
Access to all course material—video lectures; readings enhanced by charts, key concept reviews, and quizzes
Access to the Cerego learning system to build memory retention of course objectives
$250 per month access to complete the course at your own pace
More Details
Based on the popular Systematic Theology by Dr. Wayne Grudem, this course features a strong emphasis on the scriptural basis for each doctrine; clear teaching, with technical terms kept to a minimum; and a contemporary approach.
The Christian church has a long tradition of systematic theology, that is, studying theology and doctrine organized around categories such as the Word of God, redemption, and Jesus Christ. In Systematic Theology 2, Wayne Grudem introduces the doctrines of Christ, the Holy Spirit, redemption, the church, and the future.
All course material—instructional videos, readings, practical exercises, and quizzes—is available online for study at your own convenience.
Course Outline
The Person and Work of Christ
The Resurrection, Ascension, and Offices of Christ
The Work of the Holy Spirit
Common Grace, Election, and Reprobation
The Gospel Call and Regeneration
Conversion, Justification, and Adoption
Sanctification, Baptism, and Perseverance
Death and the Intermediate State, Union with Christ
The Church: Nature, Marks, Purposes, Purity, and Unity
The Power of the Church and Church Government
Means of Grace within the Church: Baptism and the Lord's Supper
Worship and Gifts of the Holy Spirit
The Return of Christ
The Millennium
Final Judgment and the New Heavens and New Earth