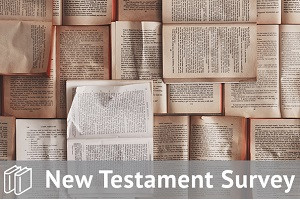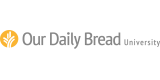 New Testament Survey Track Bundle
The New Testament Survey track bundle contains twelve Christian University courses, covering vital information regarding the birth and ministry of Jesus, the ministry of the disciples, the background and context of the New Testament books, and the growth of the early church.
At a Glance
Access to all twelve course with lessons of guided study, reading comprehension questions, instructional lecture videos, discussion questions, lesson quizzes, and graded exams
Provides a structured and comprehensive introductory survey of the New Testament
24/7 access for 24 months to complete all twelve courses at your own pace
More Details
A passing grade for all the courses in this track bundle will demonstrate competence in understanding a foundation of New Testament narrative and theology, qualifying you for a Christian University certificate of completion.
New Testament Survey Track Bundle Courses
New Testament Basics: Things We Thought We Knew
Matthew-Mark: Two Presentations of Jesus
Luke-John: Two Interpretations of Jesus
Jesus in Galilee - Popularity & Misunderstanding
Jesus in Judea: Opposition & Rejection
Acts: Crucifixion, Resurrection & Proclamation
Galatians-1 Corinthians: Paul's Earliest Letters
1 & 2 Corinthians: Two Letters to a Tough Church
Romans-Ephesians: The Letter to the Roman Church & Letters From a Roman Prison
1 Timothy-Hebrews: Letters to Pastors & to a Church Struggling to Believe
James-Jude: Letters to Everyone - General & Johannine Epistles
Revelation: The Book of Revelation - The End & The Beginning
Instructors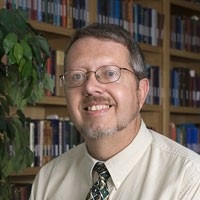 Dr. Craig Blomberg
Craig Blomberg is the Distinguished Professor of New Testament at Denver Seminary, in Littleton, CO, where he specializes in New Testament Studies. He received his B.A. from Augustana College, Illinois (with a triple major in mathematics, Spanish, and religion), a M.A. from Trinity Evangelical Divinity School, and a Ph.D. from the University of Aberdeen, Scotland.
---