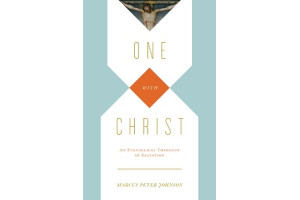 At a Glance
By: Marcus Peter Johnson

Regeneration, justification, sanctification. These are the primary words that come to mind when talking about the theology of salvation. However, the Bible teaches that each of these concepts is firmly rooted in something more foundational: our union with Christ. In this accessible book, Johnson introduces us to this neglected doctrine, arguing that it is the dominant organizing concept for salvation in the New Testament. In eight thought-provoking chapters, Johnson shows how a believer's position "in Christ" is the lens through which other all other facets of salvation should be understood. Interacting extensively with the biblical text and drawing on lessons from church history, Johnson presents a compelling case for the unique importance of this beautiful, biblical doctrine.
More Details
Endorsements:
"Theologian Johnson is a Reformed thinker who restates for us Luther's and Calvin's Bible-based insistence that union with Christ is the framing fact within which, and whereby, all the specifics of salvation reach us. His book merits careful study, for he does his job outstandingly well."
J. I. Packer, Board of Governors' Professor of Theology, Regent College
"Johnson has produced an excellent discussion of union with Christ. I am sure it will be consulted widely and contribute effectively to the church's understanding of salvation."
Robert Letham, Professor of Systematic and Historical Theology, Union School of Theology


Read this eBook on the BibleMesh web-reader or our iOS and Android app.
Web-reader

Format: eBook
Published Date: August 31, 2013
Publisher: Crossway
About the Technology
About the Author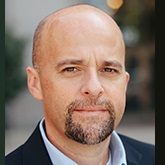 Marcus Peter Johnson (PhD, University of Toronto) is assistant professor of theology at Moody Bible Institute. Along with writing his doctoral dissertation on union with Christ in the theology of John Calvin, he is also the author of One with Christ: An Evangelical Theology of Salvation and the coauthor (with John C. Clark) of The Incarnation of God: The Mystery of the Gospel as the Foundation of Evangelical Theology. He and his wife, Stacie, live in Chicago with their son, Peter, and are members of Grace Lutheran Church.
---