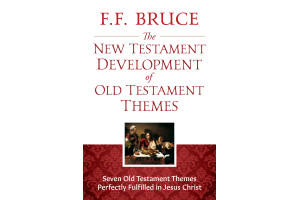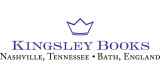 New Testament Development of Old Testament Themes
F.F. Bruce reveals the context of the New Testament writers' understanding of the Old Testament by focusing on seven Old Testament themes—the rule of God over all creation, the salvation of God, the victory of God, the people of God, the son of David, the servant messiah, and the shepherd king.
At a Glance
By: F.F. Bruce
After His resurrection, Jesus met Cleopas and another disciple on the Road to Emmaus and explained to them everything the Old Testament said about Himself. To understand the Old Testament themes that were fulfilled in Jesus, we need to understand Old Testament thought. With an almost poetical voice, Bruce says, "In Jesus the promise is confirmed, the covenant is renewed, the prophecies are fulfilled, the law is vindicated, salvation is brought near, sacred history has reached its climax, the perfect sacrifice has been offered and accepted, the great priest over the household of God has taken his seat at God's right hand, the Prophet like Moses has been raised up, the Son of David reigns, the kingdom of God has been inaugurated, the Son of Man has received dominion from the Ancient of Days, the Servant of the Lord . . . has accomplished the divine purpose, has seen light after the travail of his soul and is now exalted and extolled and made very high."
This short book is jam packed with insight. It serves as a valuable guide to the complexities of messianic prophecy.
More Details
Read this eBook on the BibleMesh web-reader or our iOS and Android app.
Web-reader

Format: eBook
Published Date: 1968
Publisher: Kingsley Books
About the Technology
About the Author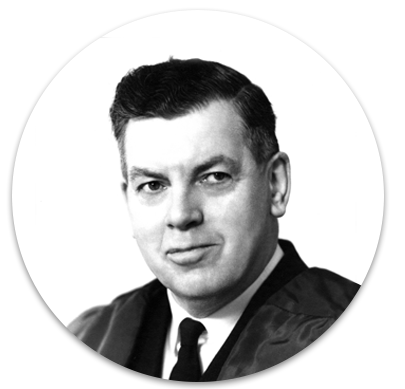 F.F. Bruce (1910-1990) is know worldwide as the "Dean of Evangelical Scholarship". He was a biblical scholar who supported the historical reliability of the New Testament. Trained in classics, he taught at the universities of Edinburgh, Leeds, and Sheffield, and was for almost twenty years the Rylands Professor of Biblical Criticism and Exegesis at the University of Manchester. Bruce combined an immense contribution to evangelical scholarship with a passion for proclaiming the Bible as God's guide for our lives. He used his great knowledge to explain the Bible simply and clearly.
---