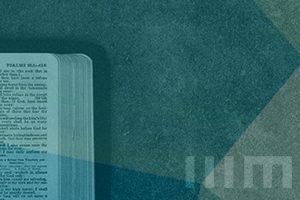 At a Glance
Assigned proctor to guide you through the course and provide a syllabus and extra assignments
Access to all course material—video lectures; lessons; key concept reviews, and quizzes
Access to the Cerego learning system to build memory retention of course objectives
$250 per month access to complete the course at your own pace
Required reading from Miles Van Pelt, Jr., ed. A Biblical-Theological Introduction to the Old Testament: The Gospel Promised (Wheaton, IL: Crossway, 2016) is provided as an eBook with the enrollment of this course. The ESV Global Study Bible is also provided.
Read your eBooks on the BibleMesh web-reader or our iOS and Android app.
More Details
This course offers an introduction to the history, literature, and cultural context of the Old Testament, with specific focus given to the interpretation and theology of the Prophets and the Writings, along with the overarching themes of kingdom and covenant throughout the Old Testament.
At the end of this course, you will be able to:
Identify the purpose and themes of the books of the Old Testament covered in this course.
Articulate the basic content of the portions of the Old Testament studied in this course, as well as its message, theology, and teaching.
Become familiar with the broad outline of the historical and geographical context in which the Old Testament was written (able to recognize/identify key people, places, events, and dates, as well as some key worldview differences between ancient times and today).
Understand the message, structure, and content of each Old Testament book studied in this course.
Synthesize and evaluate scholarly sources in the field of Old Testament.
Course Outline
Kingdoms, Covenants, and Canon: Lesson 1
Kingdoms, Covenants, and Canon: Lesson 2
Kingdoms, Covenants, and Canon: Lesson 3
Kingdoms, Covenants, and Canon: Lesson 4
Kingdoms, Covenants, and Canon: Final Exam
The Pentateuch: Lesson 1
The Pentateuch: Lesson 2
The Pentateuch: Lesson 3
The Pentateuch: Lesson 4
The Pentateuch: Lesson 5
The Pentateuch: Lesson 6
The Pentateuch: Lesson 7
The Pentateuch: Lesson 8
The Pentateuch: Lesson 9
The Pentateuch: Lesson 10
The Pentateuch: Lesson 11
The Pentateuch: Final Exam