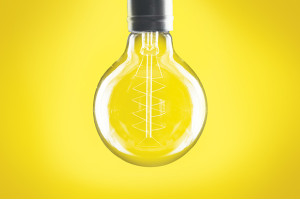 At a Glance
Introduction to leadership skills to help you influence when you lack authority
Access to all course material—video lectures; lessons; key concept reviews, and quizzes
Access to the ebook "How to Lead When You're Not in Charge" within the course and via an eReader
Access to the Cerego learning system to build memory retention of course objectives
$250 per month access to complete the course at your own pace
More Details
Authority is not a prerequisite for leadership. Too many people spend their lives waiting for the authority to lead, missing out on opportunities they will never get back. The truth is: great leaders don't wait to be in charge to begin leading.
Author and pastor Clay Scroggins explains what is needed to be a great leader—even when you answer to someone else. In this course, you will discover:
The common identity traps that snag leaders
How to approach ambition in healthy ways
What you can learn from a less-than-stellar boss
How to deal with a dead-end job—do you stay or do you go?
Clay shows leaders the importance of healthy self-leadership, how to choose positivity and think critically, and why great leaders must reject passivity.
Whether you're just getting started on your leadership journey or you've been at it for years, you'll see why you don't have to wait for a new title or promotion to start making a difference.
This course will show you how to lead right where you are—right now.
Course Outline
Introduction
The Oddity of Leadership
Identity Crisis
Reclaim Kibosh
Lead Yourself
Choose Positivity
Think Critically
Reject Passivity
Challenging Up
Breaking Down Challenging Up
Your Next Chapter Starts Today
Final Exam