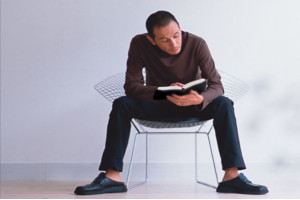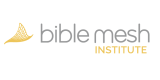 BIB125/BIB525: How to Read the Bible for All Its Worth
Featuring newly updated material and lessons by professors and authors Douglas Stuart and Mark Strauss, this course focuses on historical contexts of the Bible and explains differences between Old Testament narratives, the Epistles, Gospels, Parables, Psalms, and more.
At a Glance
A full introduction of foundational principles required to understand the Bible correctly
Insight into the ten basic genres in the Bible and how to correctly interpret each
Assigned proctor to guide you through the course and provide extra assignments
Access to all course material—video lectures; readings enhanced by graphics and charts; key concept reviews, and quizzes
Access to the Cerego learning system to build memory retention of course objectives
$250 per month access to complete the course at your own pace
More Details
Understanding the Bible isn't for the few, the gifted, the scholarly. It's for everyone. The Bible is meant to be read and comprehended by everyone from armchair readers to seminary students. A few essential insights into the Bible can clear up a lot of misconceptions and help disciples of all kinds grasp the meaning of Scripture and its application to your twenty-first-century life.
This introductory course, How to Read the Bible for All Its Worth featuring professors and authors Douglas Stuart and Mark Strauss, covers everything from translation concerns to different genres of biblical writing. In clear, simple language, sessions help learners accurately understand the different parts of the Bible and their implications for both ancient audiences and humanity today, so you can uncover the inexhaustible worth that is in God's Word.
All course material—instructional videos, readings, practical exercises, and quizzes—is available online for study at your own convenience.
Course Outline
Introduction: The Need to Interpret
The Basic Tool: A Good Translatione
The Epistles: Learning to Think Contextually
The Epistles: The Hermeneutical Questions
The Old Testament Narratives: Their Proper Use
Acts: The Question of Historical Precedent
The Gospels: One Story, Many Dimensions
The Parables: Do You Get the Point?
MIDTERM
The Law(s): Covenant Stipulations for Israel
The Prophets: Enforcing the Covenant in Israel
The Psalms: Israel's Prayers and Ours
Wisdom: Then and Now
Revelation: Images of Judgment and Hope
FINAL EXAM