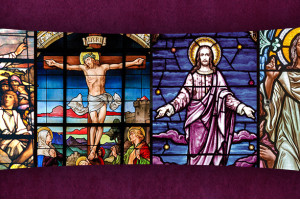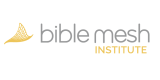 THS212/THS612: Evangelical Theology 2
This systematic theology course is based upon the understanding that the center, unity, and boundary of evangelical faith is the gospel—thus presenting an authentically evangelical theology as the drama of gospelizing which performs and lives out the gospel in the theatre of Christian life.
At a Glance
A clear overview of the importance of and central themes in the Gospel, such as Jesus, salvation, the Holy Spirit, the church, and the end times
An accessible introduction to Christian theology built around the Gospel, with strategies for applying theology in today's Christian life
Assigned proctor to guide you through the course and provide extra assignments
Access to all course material—video lectures; lessons; key concept reviews, and quizzes
Access to the Cerego learning system to build memory retention of course objectives
$250 per month access to complete the course at your own pace
More Details
Evangelical Theology 2 is part two of an overview of the systematic theology textbook by professor and scholar Michael Bird from the unique perspective that contends that the center, unity, and boundary of evangelical faith is the evangel, or gospel, as opposed to doctrines like justification by faith or inerrancy. With this understanding, the evangel becomes the unifying thread in evangelical theology and the theological hermeneutic through which the various loci of theology may be understood.
Evangelical Theology 2 explores the theology of salvation, God's kingdom, and the Church.
Course Outline
5.1 Saved by the Gospel
5.2 Redemptive History: The Plan for the Gospel
5.3 Order of Salvation: The Logical Working of the Gospel
5.4 Images of Salvation: The Result of the Gospel
5.5 Scope and Security: How Wide and How Certain a Salvation?
6.1 God's Spirit: The Breath of the Gospel
6.2 Person of the Holy Spirit
6.3 Work of the Holy Spirit
7.1 Sons and Daughters of the King
7.2 Image of God
7.3 What Is Humanity? The Human Constitution
7.4 Human Identity
7.5 What Is the Problem with Humanity?
7.6 The Odyssey of Theodicy
8.1 The Evangelical Church
8.2 Biblical Images of the Church
8.3 The Shape of the Church
8.4 The Marks of the Church
8.5 Governance of the Church
8.6 Emblems of the Gospel: Baptism and Lord's Supper