At a Glance
Access to 8 dynamic teaching videos anchored by Barry Cooper
Access to 8 sessions of inductive Bible study, targeted application questions, a specially tailored Bible study plan, and other content
Provides a detailed exploration of all 4 chapters of Philippians
24/7 access for 12 months, so you can complete the course at your own pace
Individual course price $30; contact us to inquire about group discounts
More Details
With the increasing persecution of the church around the world, and now in the West, the themes of Philippians are more timely and pressing than ever.
Discipleship Explored attempts to provide students with a comprehensive overview of Paul's letter. The course unpacks each chapter in turn, and will help you answer questions which are key to living a joyful Christian life. How can we be confident of our salvation? Who is the Holy Spirit and what does he do? Why is church so important? Why read the Bible? What is righteousness and how do we get it? How can we know Jesus better? What difference does prayer make? And how can we be content in all circumstances, even when suffering?
Course Overview
Session 1: Confident in Christ
Session 2: Living in Christ
Session 3: Standing Together in Christ
Session 4: Transformed by Christ
Session 5: Righteous in Christ
Session 6: Knowing Christ
Session 7: Rejoicing in Christ
Session 8: Content in Christ
Course Format
A series of 8 sessions, each including: an introductory Bible study, a 10-­15 minute video, targeted questions to help you apply what you've learned, and follow-­up studies to help you dig deeper into the Bible and discover more on the same theme. 
FAQ
Who is Discipleship Explored aimed at?
DE is for Christians ­– whether brand new or veteran – who want to get the most joy from their Christian life. Each session unfolds and applies the message of Philippians, with a particular focus on the way the gospel changes everything. Originally designed as a follow­-up course to Christianity Explored, the course works well for any Christian.
What do I need to take this course?
You will need an internet connection and a Bible (ideally the NIV).
How should I use the course?
DE can be taken as an independent study, as a shared, one­-to-­one course, or ideally as part of a larger group in your local church. The Bible studies and application questions can be very fruitfully explored and discussed in this communal context.
Instructors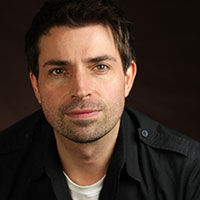 Barry Cooper
Barry Cooper is the author of Discipleship Explored, and the Director of Product Development at Christianity Explored Ministries.
---