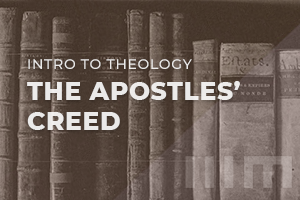 At a Glance
Course content and resources all provided online
Access to video teachings for each lesson
Study sessions powered by Cerego memory technology
Learning is assessed by multiple quizzes and exams
24/7 access for 12 months to complete the course at your own pace
More Details
There are many denominations, divisions and theological disputes in the modern church. But despite these types of disunity, there is a common core of belief that all faithful Christians have affirmed throughout history. And for almost two millennia, this core of belief has been summarized in the Apostles' Creed. This series explains the history and use of the Apostles' Creed, as well as the details and significance of each of its articles of faith.
Course Goals
Introduce viewers to the history and value of the Apostles' Creed.
Explain each of the doctrines listed in the Apostles' Creed.
Demonstrate the relevance of these doctrines to the modern church.
Course Outline
Lesson 1: The Articles of Faith
Lesson 2: God the Father
Lesson 3: Jesus Christ
Lesson 4: The Holy Spirit
Lesson 5: The Church
Lesson 6: Salvation
FAQ
What do I need to take this course?
You will need an Internet connection and a Bible.
Who is this course for?
This course is for those who like to better understand and apply the teachings of the Apostles' Creed.
About the Technology
Developed By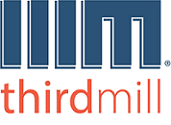 Contributing Instructors
Dr. David Baer
Dr. Frank Barker
Dr. David R. Bauer
Rev. Ivan Bespalov
Dr. Steve Blakemore
Dr. Knox Chamblin
Dr. Stephen Chan
Dr. Paul Chang
Dr. Peter Chow
Dr. Daniel Doriani
Dr. Stephen Douglass
Dr. J. Ligon Duncan
Rev. Daniel Fajfr
Dr. John M. Frame
Dr. Matt Friedeman
Dr. David Garner
Dr. Van B. Gayton
Rev. Michael J. Glodo
Dr. Steve Harper
Dr. Keith Johnson
Dr. Dennis E. Johnson
Dr. Jeff Jue
Dr. Riad Kassis
Dr. Peter Kuzmic
Dr. Samuel Ling
Dr. Rob Lister
Dr. Jeffery Lowman
Dr. Rebecca Luman
Rev. Jim Maples
Dr. John McKinley
Dr. R. Albert Mohler
Dr. Thomas J. Nettles
Dr. John Oswalt
Dr. J. I. Packer
Dr. Jonathan Pennington
Dr. Robert Plummer
Dr. Richard L. Pratt, Jr.
Mr. Emad Sami
Dr. Thomas Schreiner
Dr. Glen Scorgie
Dr. Mark Strauss
Dr. Frank Thielman
Dr. K. Erik Thoennes
Dr. Derek W.H. Thomas
Rev. Dr. Stephen Tong
Dr. Carl R. Trueman
Dr. Bill Ury
Rev. Dr. Simon Vibert
Rev. Dr. Peter Walker
Dr. Willie Wells
Dr. Stephen Wellum
Dr. Donald Whitney
Rev. Valery Zadorozhny
---