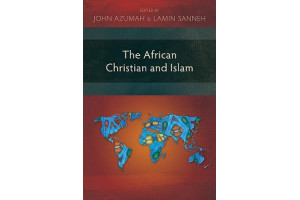 At a Glance
By: John Azumah and Lamin Sanneh
During the summer of 2010 Ghana played host to the first ever conference held within Africa to focus solely on the relationship of the African Christian and Islam. The event was led by John Azumah in partnership with the Center of Early African Theology. The conference, chaired by Archbishop John Olorunfemi Onaiyekan of Abuja welcomed over 50 participants from across 27 African countries and several denominations. This book is a collection of the papers presented by 22 of the delegates forming a historical survey and thematic assessment of the African Christian and Islam. In addition, key information on the introduction, spread and engagement of Islam and Christianity within 9 African countries is presented. The book closes with Biblical reflections that opened each day of the conference, providing useful examples of Christians reading the Bible in reference to Islam.
More Details
Read this eBook on the BibleMesh web-reader or our iOS and Android app.
Web-reader

Format: eBook
Published Date: June 2013
Publisher: Langham

About the Technology
About the Authors

John Azumah is an ordained minister of the Presbyterian Church of Ghana. He is currently an associate professor of World Christianity and Islam at Columbia Theological Seminary, U.S.A. Dr. Azumah served as lecturer in Islamic and Mission studies and director of the Centre for Islamic Studies at the London School of Theology in the United Kingdom. He has taught in theological seminaries in India, South Africa and Ghana and was a research fellow at the Akrofi-Christaller Institute in Ghana. John is author of The Legacy of Arab-Islam in Africa: A Quest for Inter- Religious Dialogue (Oneworld, 2001) and My Neighbour's Faith: Islam Explained for Christians (Hippo, 2008).

Lamin Sanneh did his PhD in Islamic history at the University of London. Prior to his appointment at Yale University as the D. Willis James Professor of Missions and World Christianity, with a concurrent appointment as Professor of History at Yale College, he was a professor at Harvard University for eight years. Prof. Sanneh is an honorary research professor at the School of Oriental and African Studies in the University of London, and is a life member of Clare Hall, Cambridge University. He serves on the editorial board of several academic journals and has published numerous articles and books including his most recent, Disciples of All Nations: Pillars of World Christianity (OUP USA, 2007).
---