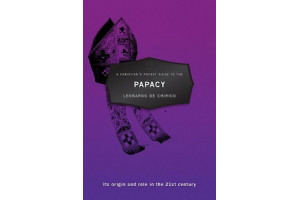 At a Glance
By: Leonardo De Chirico
Who are the Popes and how does the Roman Catholic Church define their role? What about the present day Popes? What is the ecumenical significance of the Papacy and what are its prospects in the global world? These and other questions are tackled as Leonardo De Chirico explores the Biblical, historical, and theological fabric of the Papacy.
More Details
Read this eBook on the BibleMesh web-reader or our iOS and Android app.
Web-reader

Format: eBook
Published Date: December 2017
Publisher: Christian Focus

About the Technology
About the Author

Leonardo De Chirico is Senior Lecturer in Systematic and Historical Theology at the Wales Evangelical School of Theology, Bridgend, Wales.
---