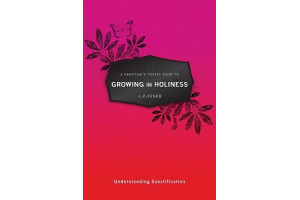 At a Glance
By: J. V. Fesko
No true Christian wants to keep on sinning. Yet the battle seems unwinnable. For every slain opponent two more emerge from the shadows. And to make matters worse, an endless stream of pundits are on hand with conflicting combat tactics: 'Try harder. Do more.' 'It's a matter of mind over matter.' 'Imitate Christ. Ask, What would Jesus Do?' 'Take a break. Even if you yield to every known sin, you're still a winner because Christ has forgiven everything.'
In the Bible we find a more coherent and realistic approach to growing in holiness. Victory over sin does not come to the spiritual sluggard. Effort is essential. Even so, self-transformation is not possible. 'Sanctification is by faith alone in Christ alone.' The gospel is not just for day one of the Christian life; it's for the whole journey.
More Details
Read this eBook on the BibleMesh web-reader or our iOS and Android app.
Web-reader

Format: eBook
Published Date: January 2013
Publisher: Christian Focus

About the Technology
About the Author

J. V. Fesko is Academic Dean and Professor of Systematic and Historical Theology at Westminster Seminary in California.
---