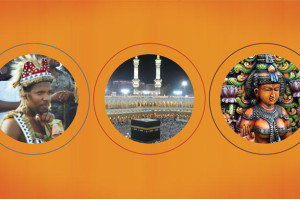 At a Glance
An introduction of the most important figures, practices, and writings of the world's main religions
Insights into the formation and distinctives of each religion, as well as the broad traditions under which the world's religions fall
Access to all course material—video lectures, readings, key concept reviews, and quizzes
Access to the Cerego learning system to build memory retention of course objectives
24/7 access for 12 months to complete the course at your own pace
More Details
Globalization and high-speed communication put twenty-first century people in contact with adherents to a wide variety of world religions, but usually, valuable knowledge of these other traditions is limited at best.
On the one hand, religious stereotypes abound, hampering a serious exploration of unfamiliar philosophies and practices. On the other hand, the popular idea that all religions lead to the same God or the same moral life fails to account for the distinctive origins and radically different teachings found across the world's many religions. Many Christians, in particular, desire a deeper understanding of the world's religious landscape.
This course, based on the textbook Understanding World Religions: An Interdisciplinary Approach by author and professor Irving Hexham, presents religion as a complex and intriguing matrix of history, philosophy, culture, beliefs, and practices. With the understanding that a certain degree of objectivity and critique is inherent in the study of religion, Hexham guides students in responsible ways of carrying this out. Of particular note is Hexham's inclusion of African religions, which have frequently been absent from major religion texts. He surveys these in addition to varieties of Hinduism, Buddhism, Judaism, Christianity, and Islam.
Course Outline
Introductory Issues and a Biased Canon
African Traditions, Part 1
African Traditions, Part 2
The Origin of Yogic Religions
The Richness of Hindu Tradition; Rethinking the Hindu Tradition
Gandhi the Great Contrarian
Buddhism
Development of Buddhist Belief and Practice
The Moral Quest of Edward Conze; Other Yogic-Type Religions
Early Judaism; Rabbinic and Other Judaisms
Jewish Faith and Practice; Martin Buber's Zionist Spirituality
Christianity and Christian History
Christian Faith and Practice; Christian Politics
The Challenge of Islam; Muslim Beliefs and Practices
Muslim Piety; Rebirth of Contemporary Islam
About the Technology
Author & Instructor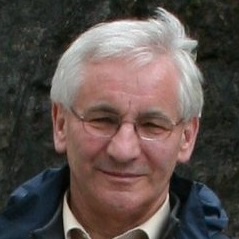 Dr. Irving Hexham
Ph.D., University of Bristol, M.A.
University of Bristol, B.A.
University of Lancaster
Irving Hexham is professor of Religious Studies at the University of Calgary and adjunct professor of World Christianity at Liverpool Hope University. He has published twenty-seven academic books, including The Concise Dictionary of Religion, Understanding Cults and New Religions, and Religion and Economic Thought, plus eighty major academic articles and chapters in books, numerous popular articles, and book reviews. Recently he completed a report for the United Nations' refugee agency on religious conflict in Africa and another for the Canadian Government's Department of Canadian Heritage on Religious Publications in Canada. He is listed in Who's Who in Canada and various scholarly directories. In 2008, he was honored at the historic Humboldt University in Berlin with a Festschrift, Border Crossings: Explorations of an Interdisciplinary Historian (Stuttgart: Franz Steiner Verlag).
---