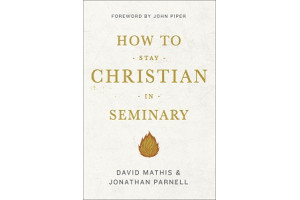 At a Glance
By: David Mathis, Jonathan Parnell, Forward by: John Piper
Seminary is dangerous. Really dangerous. The hard truth is that many seminarians enter pastoral ministry feeling drained, disillusioned, and dissatisfied. But the problem isn't with the faculty or the material. Rather, the most perilous danger to the soul of the pastor-in-training is the sin residing deep within his own heart. Drawing on their years of pastoral ministry and seminary experience, David Mathis and Jonathan Parnell take a refreshingly honest look at this oft-neglected—yet all too common—experience, offering real-world advice for students eager to survive seminary with their faith intact. In seven short but challenging chapters, the authors remind readers of the foundational role of the gospel in the life of ministry, equipping them with the keys to grow in their faith while making the most of their education.
More Details
Read this eBook on the BibleMesh web-reader or our iOS and Android app.
Web-reader

Format: eBook
Published Date: January 31, 2014
Publisher: Crossway
About the Technology
About the Authors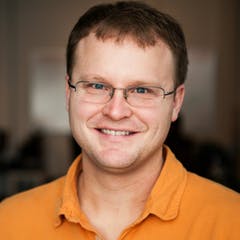 David Mathis serves as the executive editor at desiringGod.org, pastor at Cities Church, and adjunct professor at Bethlehem College & Seminary. He writes regularly at desiringGod.org, and he and his wife, Megan, have four children.

Jonathan Parnell (MDiv, Bethlehem College & Seminary) serves as the lead pastor of Cities Church in Minneapolis-Saint Paul, Minnesota. He and his wife, Melissa, have five children.
---