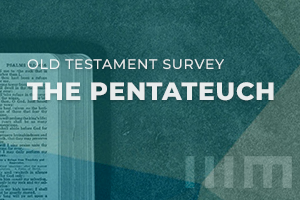 At a Glance
Course content and resources all provided online
Access to video teachings for each lesson
Study sessions powered by Cerego memory technology
Learning is assessed by multiple quizzes and exams
24/7 access for 12 months to complete the course at your own pace
More Details
Genesis 1–11 contains some of the most familiar stories in the Bible. The creation week, Adam and Eve, the Garden of Eden, Noah's ark, the Tower of Babel — Christians know these stories well. But how many believers know what Moses intended these stories to teach? In its ancient context, this primeval history was not a simple historical record. Rather, it was a forceful argument condemning Egypt and encouraging Israel to follow Moses to the Promised Land.
The first five books of the Old Testament are commonly called the Pentateuch. They tell the story of the nation of Israel from creation to preparation for the conquest of the Promised Land. But is the Pentateuch simply the historical account of God's chosen people? Or is it something more? This series explores the books of Genesis through Deuteronomy, examining why they were written, what they meant to their original audience, and how we should respond to them today. This series will also explore the account of Abraham's life in Genesis from a distinctly Christian perspective in order to answer questions such as: What did these stories mean for those who first received them? And what do they mean for us today?
This course is made up of three Third Millennium Ministries courses: Pentateuch, Primeval History, and Father Abraham.
Course Goals

Orient students to Moses' role as Israel's leader.
Explain the function of primeval narratives in the ancient Near East.
Summarize the structure, content, original meaning and modern application of the books of Genesis through Deuteronomy.

Explain how Moses' original audience would have understood the narratives contained in the first five books of the Bible and what these stories mean for modern believers.
Explain how Abraham's life served as a model for Israel in Moses' day.
Provide outlooks and information on a variety of issues associated with the Pentateuch.

Course Outline
Lesson 1: Introduction to the Pentateuch
Lesson 2: A Perfect World
Lesson 3: Paradise Lost and Found
Lesson 4: A World of Violence
Lesson 5: The Right Direction
Lesson 6: The Life of Abraham: Structure and Content
Lesson 7: The Life of Abraham: Original Meaning
Lesson 8: The Life of Abraham: Modern Application
Lesson 9: The Patriarch Jacob
Lesson 10: Joseph and His Brothers
Lesson 11: An Overview of Exodus
Required Course Readings
FAQ
What do I need to take this course?
You will need an Internet connection and a Bible.
Who is this course for?
This course is for those who like to better understand and apply the teachings of the Pentateuch.
About the Technology
Developed By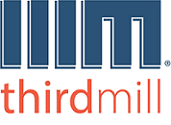 Contributing Instructors
Dr. Steve Blakemore
Dr. Stephen J. Bramer
Dr. Robert B. Chisholm, Jr.
Dr. Don Collett
Dr. Dorian Coover-Cox
Dr. Brandon Crowe
Prof. Thomas Egger
Rev. Michael J. Glodo
Dr. Douglas Gropp
Rev. Dr. Cyprian K. Guchienda
Dr. Jim Hamilton
Dr. Gordon H. Johnston
Dr. Carol Kaminski
Dr. Riad Kassis
Dr. Craig Keener
Dr. David Lamb
Dr. Erika Moore
Dr. John Oswalt
Dr. Thomas Petter
Dr. Richard L. Pratt, Jr.
Dr. Paul Raabe
Dr. J. Scott Redd
Dr. Brian D. Russell
Dr. Timothy E. Saleska
Dr. Douglas Stuart
Dr. David Talley
Rev. Dr. Michael Walker
Dr. Larry J. Waters
Dr. Michael D. Williams
---