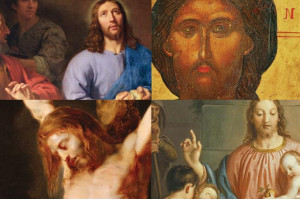 At a Glance
Assigned proctor to guide you through the course and provide extra assignments
Access to all course material—video lectures; lessons; key concept reviews, and quizzes
Access to the Cerego learning system to build memory retention of course objectives
$250 per month access to complete the course at your own pace
More Details
Based on the popular textbook Four Portraits, One Jesus by Mark L. Strauss, is a thorough yet accessible introduction to the Four Gospels and their subject, the life and person of Jesus. Like different artists rendering the same subject using different styles and points of view, the Gospel authors paint four highly distinctive portraits of the same remarkable Jesus.
With clarity and insight, this course illuminates these four books, first addressing their nature, origin, methods for study, and historical, religious, and cultural backgrounds. Moving then into a closer study of each narrative and its contribution to our understanding of Jesus, investigating elements such as plot, characters, and theme; the course finally pulls it all together with a detailed examination of what the Gospels teach about Jesus' ministry, message, death, and resurrection, with excursions into the quest for the historical Jesus and the historical reliability of the Gospels.
All course material—instructional videos, readings, practical exercises, and quizzes—is available online for study at your own convenience.
Course Outline
What Are the Gospels?
Exploring the Origin and Nature of the Gospels
Reading and Hearing the Gospel Stories
The Historical Setting of the Gospels
The Religious, Social, and Cultural Settings of the Gospels
Mark
Matthew
Luke
[MIDTERM]
John
Searching for the Real Jesus
Historical Reliability of the Gospels
Contours and Chronology of Jesus' Ministry
Jesus' Birth, Childhood, and Early Ministry
Message and Miracles of Jesus
Messianic Words and Actions of Jesus
Death and Resurrection of Jesus
[FINAL EXAM]