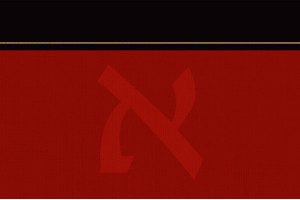 At a Glance
Assigned proctor to guide you through the course and provide extra assignments
Access to 16 guided units covering building blocks of Old Testament Hebrew, including sentence syntax, and more extensive knowledge of Hebrew verbs and their various forms
Combines the standard Hebrew textbook with access to Cerego technologies for grammar and vocabulary
Provides foundational knowledge of Hebrew nouns, prepositions, adjectives, pronouns, and other parts of speech and an introduction to Hebrew verb forms
$250 per month access to complete the course at your own pace
More Details
Basics of Biblical Hebrew 2 is the second part of a two-course series designed to introduce you to the Hebrew language of the Old Testament.
Using the best inductive and deductive approaches to classical language, Basics of Biblical Hebrew uses actual examples from the Hebrew Old Testament rather than made-up illustrations and emphasizes understanding the structural pattern of the Hebrew language rather than rote memorization.
This course is supported by the best-selling textbook Basics of Biblical Hebrew Grammar (3rd edition) by Miles Van Pelt and Gary D. Pratico.
Course Outline
Qal Imperative
Pronominal Suffixes on Verbs
Qal Infinitive Construct and Absolute
Qal Participle
Sentence Syntax
The Niphal Stem Strong Verbs
The Niphal Stem Weak Verbs
The Hiphil Stem Strong Verbs
The Hiphil Stem Weak Verbs
The Hophal Stem Strong and Weak Verbs
The Piel Stem Strong Verbs
The Piel Stem Weak Verbs
The Pual Stem Strong Verbs
The Pual Stem Weak Verbs
The Hithpael Stem Strong and Weak Verbs
Introduction to the Hebrew Bible