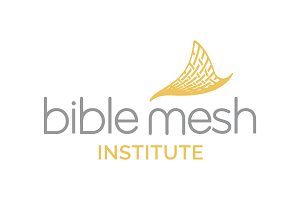 At a Glance
Students will complete this assessment in order to demonstrate levels of proficiency in the three key: biblical acumen, doctrinal and historical-theological awareness, and communicative ability. Students can expect questions from the following categories:
Old Testament Theology
New Testament Theology
Bible Interpretation
Systematic Theology and Doctrine
Historical Theology and Church History
More Details
Based on assessment scores, students may be required to complete some or all of the courses* in a specified certificate track.
Students will receive a Custom Program Plan upon review of their assessment scores by the BibleMesh administrators, which will be provided to your associated organization or school as part of the candidate's application process.
* The cost for each course enrollment is $250 per month (the average completion timeframe is 2-3 months per course)
Average cost per 3-credit-hr course at an accredited evangelical seminary = $1,800.00
Average cost per 3-credit-hr course through the BibleMesh Institute = $500.00

All BMI credits (with grade of C or better) equates to 3 credit hours transferable to a partner school.