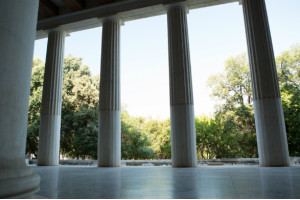 At a Glance
A full introduction to the doctrines of God's Word, God, and humanity.
Clear teaching, with technical terms kept to a minimum and frequent applications to life
Access to all course material—video lectures; readings enhanced by graphics and charts; key concept reviews, and quizzes
Access to the Cerego learning system to build memory retention of course objectives
24/7 access for 12 months to complete the course at your own pace
More Details
Based on the popular Systematic Theology by Dr. Wayne Grudem, this course features a strong emphasis on the scriptural basis for each doctrine; clear teaching, with technical terms kept to a minimum; and a contemporary approach.
The Christian church has a long tradition of systematic theology, that is, studying theology and doctrine organized around categories such as the Word of God, redemption, and Jesus Christ. In Systematic Theology 1, Wayne Grudem introduces the doctrines of God's Word, God, and humanity.
All course material—instructional videos, readings, practical exercises, and quizzes—is available online for study at your own convenience.
Course Outline
Introduction
The Word of God and Canon
Authority and Inerrancy
The Clarity and Necessity of Scripture
The Sufficiencty of Scripture
God's Existence and Knowability
God's Incommunicable Attributes
God's Communicable Attributes
The Trinity
Creation and Providence
Miracles and Prayer
Angels, Satan, and Demons
Creation of Man, Male and Female
The Nature of Man and Sin
Covenants
About the Technology
Author & Instructor
Dr. Wayne Grudem
PhD, University of Cambridge
MDiv, Westminster Theological Seminary
BA, Harvard University
Wayne Grudem is research professor of Theology and Biblical Studies at Phoenix Seminary in Phoenix, Arizona. He taught at Trinity Evangelical Divinity School for 20 years. He has also served as the President of the Council on Biblical Manhood and Womanhood and President of the Evangelical Theological Society. He holds degrees from Harvard (AB), Westminster Theological Seminary (MDiv, DD), and Cambridge (PhD). He is the author of more than 100 academic articles and over a dozen books, including the bestselling Systematic Theology.
---