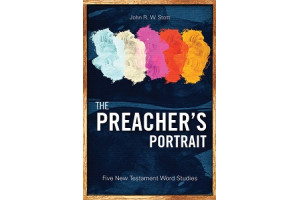 At a Glance
By: John Stott
In this updated version of The Preacher's Portrait, John Stott presents a portrait of the ideal preacher; a portrait painted by the hand of God himself on the broad canvas of the New Testament. Through studying five roles of a preacher – steward, herald, witness, father, and servant – Stott illustrates God's ideal for a preacher's character, message and witness.
More Details
Read this eBook on the BibleMesh web-reader or our iOS and Android app.
Web-reader

Format: eBook
Published Date: September 2016
Publisher: Langham

About the Technology
About the Author

John Stott is known the world over as a preacher, evangelist and writer. He was the chief architect of the Lausanne Covenant (1974) and the founder of Langham Partnership, which works to equip a new generation of Bible teachers around the world.
---