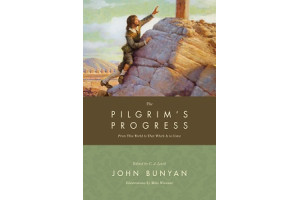 At a Glance
By: John Bunyan, Edited by: C. J. Lovik, Illustrated by: Mike Wimmer
For more than three centuries both Christians and non-Christians, young and old, have been fascinated by the characters and story of John Bunyan's The Pilgrim's Progress: From This World to That Which Is to Come-regarded as one of the most significant works of English literature. While keeping the dignity and beauty of Bunyan's language, editor C. J. Lovik has updated words and phrases for today's readers.
This deluxe edition of Pilgrim's Progress, brought to life in forty all-new, full-page, color illustrations by award-winning illustrator Mike Wimmer, takes readers on a visually stunning journey with protagonist Christian as he seeks the Celestial City. Along the way, readers encounter Evangelist, Mr. Worldly Wisdom, the Interpreter, Hypocrisy, Watchful, Faithful, Talkative, Hopeful, Ignorance, and others. Through word and picture, readers will better understand the obstacles and encouragements they will face as they live out the Christian life this side of heaven.
More Details
Read this eBook on the BibleMesh web-reader or our iOS and Android app.
Web-reader

Format: eBook
Published Date: September 30, 2009
Publisher: Crossway
About the Technology
About the Author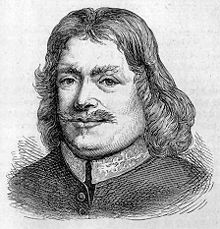 John Bunyan (1628–1688) was a Reformed Baptist preacher in the Church of England. He is most famous for his celebrated Pilgrim's Progress, which he penned in prison. Although this classic allegory dominates his legacy, Bunyan was author of nearly sixty other books and tracts, including The Holy War and Grace Abounding to the Chief of Sinners.
---