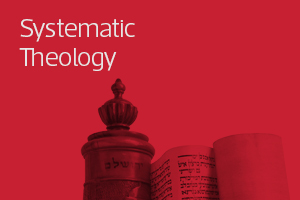 At a Glance
Systematic theology examines what the Bible as a whole teaches about various topics. There are core beliefs that should be shared by all evangelical Christians. While there are certainly areas with which we can agree to disagree, there is a core of common beliefs that unite us around the person of Jesus Christ. In this class, Dr. Breshears discusses specifically those core topics.
More Details
Organized in a multiple lesson format, the course provides video lectures, lesson notes and quizzing modules.
Course Outline
Lesson 1 - Introduction and General Revelation
Lesson 2 - Special Revelation and Inerrancy
Lesson 3 - Perspecuity, Sufficiency, Prophecy, Canon etc.
Lesson 4 - Characteristics of God
Lesson 5 - What Does God Say About Himself?
Lesson 6 - Impassable, Immutable, Omniscient, Omnipotent
Lesson 7 - Trinity, Sovereignty and Freedom
Lesson 8 - Election
Lesson 9 - Creation
Lesson 10 - Providence
Lesson 11 - Excursus on Romans Chapter 9
Lesson 12 - Origin of Mankind
Lesson 13 - Image of God and Origin of Sin
Lesson 14 - Sin
Lesson 15 - Christology
Lesson 16 - Deity and Humanity of Christ
Lesson 17 - The Life of Jesus
Lesson 18 - Holy Spirit, Spirit Baptism
Lesson 19 - Filling of the Spirit, Gifts of the Spirit
Lesson 20 - Prophecy & Gift of Tongues
Lesson 21 - Introduction to Grace
Lesson 22 - Conversion, Regeneration, Justification
Lesson 23 - Sanctification
Lesson 24 - Perseverance and Security
Lesson 25 - Church
Lesson 26 - Authority
Lesson 27 - Gerry's Principles of Polity and Sacraments
Lesson 28 - Lord's Supper, Communion, Eucharist
Lesson 29 - Death
Lesson 30 - God's Kingdom and Millennium
Lesson 31 - Eternal State
FAQ
What do I need to take this course?
You will need an Internet connection and a Bible.
Who is this course for?
This course is for those who know little or much about the Bible.  It is designed for those who would like to better know what the Bible teaches.
Instructors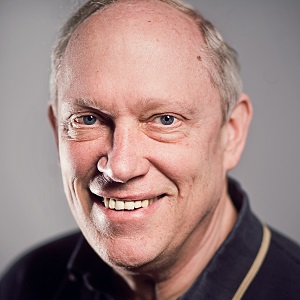 Dr. Gerry Breshears
Dr. Breshears is Professor of Theology at Western Seminary in Portland, Oregon. Dr. Breshears is an M.Div. graduate of Denver Seminary, and earned the Ph.D. from Fuller Theological Seminary.
---