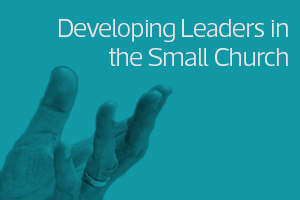 At a Glance
The leadership needs and concerns of small churches are unique. In this course, pastor and author Dr. Glenn Daman addresses issues critical to the development of leaders in small churches, including the call to leadership, the priority of the board, prayer, shepherding, oversight of the church mission, functioning as change agent, and administration among others.
More Details
Organized in a multiple lesson format, the course provides video lectures, lesson notes and quizzing modules.
Course Outline
Lesson 1: The Call to Leadership
Lesson 2: Becoming a Spiritual Leader
Lesson 3: Leading a Small Church
Lesson 4: Character - The Foundation
Lesson 5: The Priority of the Board
Lesson 6: Prayer - Our 1st Responsibility
Lesson 7: The Role of the Watchman
Lesson 8: A Shepherding Ministry
Lesson 9: Equipping People for Ministry
Lesson 10: Overseeing the Mission
Lesson 11: The Art of Teamwork
Lesson 12: The Board as Change Agent
Lesson 13: Small Church Administration
FAQ
What do I need to take this course?
You will need an Internet connection and a Bible.
Who is this course for?
This course is for those who like to better understand how to raise up and shape leaders in a small church context.
Instructors

Dr. Glenn Daman
Dr. Glenn Daman is pastor of First Baptist Church in Stevenson, Washington, and the former director of the Institute for Church Health. Glenn earned two masters degrees from Western Seminary and the Doctor of Ministry from Trinity Evangelical Divinity School.
---