At a Glance
For some of us our knowledge of the Bible is like a refrigerator door covered with post-it notes, each containing an important message but there is no coherence between them. For some it's like reading a Dictionary; a lot of important pieces of information but no thread to the story. This course will help you make sense of all those pieces. Dr. Downs will give you a file cabinet containing major folders into which you can insert your individual file folders. I'm not sure what the exact age is, there probably isn't one, but somewhere in the formative years of our spiritual development this should be a required course of learning. If you want to be able to summarize the Bible on a table napkin, this will give you a way to do that.
More Details
Organized in a multiple lesson format, the course provides video lectures, lesson notes and quizzing modules.
Course Outline
Lesson 1: Describing the "Elephant"
Lesson 2: Setting the Compass
Lesson 3: Living the Law
Lesson 4: Soul Food of the Poets
Lesson 5: Will Power of the Prophets
Lesson 6: The Inter-testamental Period, 400 Not-So-Silent Years
Lesson 7: Meet the Many-faceted King, Servant, Man, God
Lesson 8: Acts...the Gospel Hits the Road
Lesson 9: Life-changing Letters from Old Friends of the Church
Lesson 10: The Finish Line is In Sight
FAQ
What do I need to take this course?
You will need an Internet connection and a Bible.
Who is this course for?
This course is for those who know little or much about the Bible. It is designed for those who would like to better know what the Bible teaches.
Instructors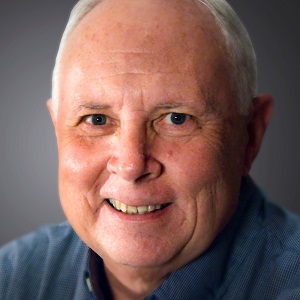 Dr. Bert Downs
Dr. Bert Downs is the Chancellor and former long-time President of Western Seminary. Bert is also the former General Director of the Southwest Church Connection of the Conservative Baptist Association, and serves as a teacher, and consultant for ministries around the nation.
---