At a Glance
Leadership in any organization can provide some definite challenges. This course deals with three of them: The cost of leadership and a Biblical response to that cost; dealing with and resolving conflict; and understanding transitions and how transition is different from change. A good understanding of these issues and a strategy for dealing with them could make all the difference between success and failure. Daisy Santos, a leader in the business world as well as the local church, is ideally equipped and suited to help us navigate these troubled waters.
More Details
Organized in a multiple lesson format, the course provides video lectures, lesson notes and quizzing modules.
Course Outline
Lesson 1 - The Cost of Leadership Part 1
Lesson 2 - The Cost of Leadership Part 2
Lesson 3 - Biblical Responses to the Cost
Lesson 4 - Conflict Resolution
Lesson 5 - Tools for Resolving Conflict
Lesson 6 - Understanding Transitions
Lesson 7 - Managing Transitions
FAQ
What do I need to take this course?
You will need an Internet connection and a Bible.
Who is this course for?
This course is for those who would like to better understand how to biblically deal with leadership challenges.
Instructors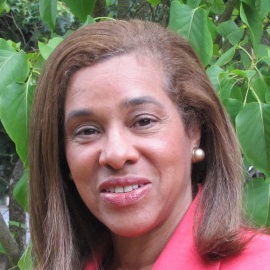 Ms. Daisy Santos
Daisy Santos is a human resources consultant and certified corporate trainer in the marketplace. She provides training in leadership, inter-personal communication and change management. Ms. Santos is also Director of Instruction for Mt. Olivet Baptist church she oversees the administration of the adult educational ministries. She has earned a Master's degree in Counseling and Education from the University of Southern California, and Master's degree in Pastoral Care to Women at Western Seminary.
---