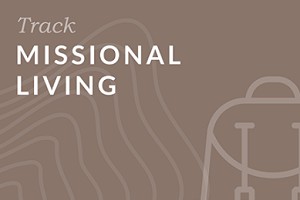 At a Glance
For anyone interested in shaping their life around mission.
Over the course of 8 modules, students will understand how the doctrine affects your character, life and relationships, as you and your church community seek to tell others the good news about Jesus.
The successful student who enrols and completes all these courses is awarded an unaccredited Crosslands Certificate.
Each foundation-level course includes
Insightful articles on Bible passages, doctrine and application
Instructional videos
Helpful illustrations
Interactive reflection boxes to make and store your notes
More Details
This course teaches you the dynamics of gospel change. It encourages you to apply the gospel deeply to your own life and to minister the gospel to those around you.
This course is all about the very heart of the Christian life. Living a gospel centred life rooted and built up in Christ crucified, raised and ascended for us, is the goal and power of the Christian life. Learn to walk in the gospel.
The gospel transforms all our relationships. It resolves conflict, and gives new purpose to friendships, parenting and marriages. In this course you will discover how you can be freed to serve and love others with gospel intentionality.
In this course you will learn the key characteristics of life in a gospel community, and how to play your part in forming gospel community where you are.
Learn how to share the gospel in everyday life with friends and neighbours. This course teaches the importance of a church community in evangelism and making the gospel message relevant in everyday life. If our heads and our hearts are full of Jesus, then our conversations about him will flow out naturally.
Learn how to understand objections to the Christian faith and how to answer with the gospel in the context of relationships and everyday life.
The reason the church and mission go together is because of the way the bible story is told. this course will walk you through the bible story and show you how the story of the Gospel was always meant to form communities of light who take that message to the world. Find your part in the story.
Social action flows out of a transformed heart. The gospel word produces communities who care for their neighbourhoods. Learn how social action and evangelism belong together without collapsing one into the other.
---