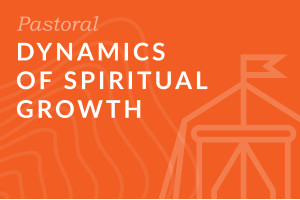 At a Glance
"Dynamics of Spiritual Growth" roots the Christian life in the life-giving work of God. Human holiness and flourishing happen through a reconciled relationship with the triune God of life through the gospel. We are made to live in communion with Father, Son and Holy Spirit. The module moves from considering God's holiness as good news, to the Christian's union with Christ and the work of the Spirit as foundational for daily repentance and spiritual growth. Two key disciplines of the spiritual life are holy reasoning - or thinking theologically - and prayer. As you study through the content you will spend a good deal of time turning theological truths into prayer. This is a module to be studied on your knees.
Each lesson includes
A set text to aid and deepen your learning.
A high-level introduction to key truths that shape our understanding of spiritual growth
Wider reading and video material to extend your understanding
Interactive reflection and exercises to help you apply what you learn
This course is ideal for
Existing or aspiring church leaders, those in specialist ministries, or church planters who want to deepen their own spiritual growth and that of others
People with busy schedules who want to grow in godly maturity
Church planters who want to embed strong culture and practices for heart change and spiritual growth in their church planting teams
More Details
Work through an introduction to the foundations for spiritual growth, and learn practical ways to deepen your own spiritual growth and that of others.
Brought to you by Crosslands, the Dynamics of Spiritual Growth course is divided into 9 lessons:
Lesson 1 – Basis of Spiritual Growth & Doctrine of the Christian Life
Lesson 2 – 'Be Holy for I am Holy' part 1
Lesson 3 – 'Be Holy for I am Holy' part 2
Lesson 4 – Ungraded Assignment
Lesson 5 – The Holy Spirit and the Fruit of the Spirit
Lesson 6 – Calvin on Repentance
Lesson 7 – The Means of Grace
Lesson 8 & 9 – Graded/Final assignment
Course Options
If you are interested in pursuing seminary credit for any of these courses, please contact the BibleMesh Institute here.
For more information about Crosslands, click here.
Instructors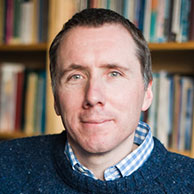 Dr. Tim Chester
Tim Chester is a pastor of Grace Church in Boroughbridge, North Yorkshire, a faculty member of Crosslands. He is the author of over 30 books and commentaries including You Can Change and A Meal with Jesus, as well as being co-author of Total Church.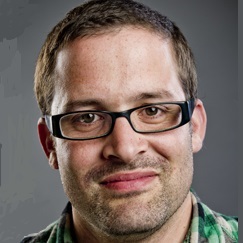 Dr. Dan Strange
Dan Strange is Acting Principal at Oak Hill Theological College, lecturing in Culture, Religion and Public Theology and part of the Crosslands faculty. With a PhD from Bristol University, he leads a North London church and is married to Elly with seven children. His most recent monograph is For Their Rock is Not as Our Rock: An Evangelical Theology of Religions.
---