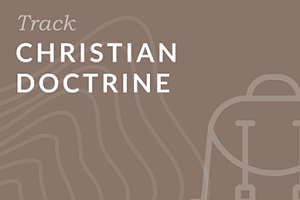 At a Glance
This track is for anyone interested in understanding their faith more deeply.
Over the course of 8 modules, students will examine key doctrines of the Christian faith from the Bible, in history and as you connect with the culture around you.
The successful student who enrols and completes all these courses is awarded an unaccredited Crosslands Certificate.
Each foundation-level course includes
Insightful articles on Bible passages, doctrine and application
Instructional videos
Helpful illustrations
Interactive reflection boxes to make and store your notes
More Details
This course teaches you the dynamics of gospel change. It encourages you to apply the gospel deeply to your own life and to minister the gospel to those around you.
Union with Christ is the centre of the gospel. It's been called the central doctrine of salvation. This course will teach you how the profound truth of a Christian's union and identity with Christ drives us to mission and joy in him.
Discover the Holy Spirit from a gospel perspective. Learn to discern and enjoy the work of the Holy Spirit in everyday discipleship and mission.
This course teaches you to live life shaped by the death and resurrection of Jesus. He calls us to pick up our cross and follow him. The promise is a life of suffering now and glory later. This course will encourage you to follow Jesus and let his life, death and resurrection shape your life.
Church history is all about mission. It's the story of the Father's mission to bring peoples, tribes and nations, in every generation to know his son Jesus. Find out how, in every age, God calls his people back to faithful witness to the gospel.
Learn how to understand objections to the Christian faith and how to answer with the gospel in the context of relationships and everyday life.
Walk through the Nicene Creed and discover how foundational doctrines of the Christian faith shape mission and ministry in everyday life.
It's not enough for the church to simply critique culture and cultural artefacts. This course helps us to get proactive about culture creation in the local church.
---