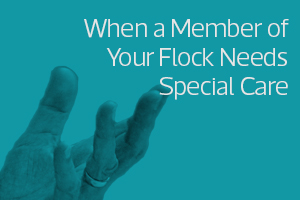 At a Glance
The primary subject of this course is depression. In much of the Christian world this topic has been taboo, misunderstood and rejected out of hand. If that is your perspective, let me encourage you to take another look. In 2005 I almost lost the ministry God had gifted me for and called me to because of depression. Dr. Knopf, my medical doctor at the time treated me with skillful, tender, compassionate Christ centered care and saved my ministry. Dr. Lovejoy brings a pastoral heart to his profession and to this issue. If you are a leader in a church, this course will give you insights into people's lives that will be productive. If you are struggling yourself with discouragement you will be encouraged and challenged.
More Details
Organized in a multiple lesson format, the course provides video lectures, lesson notes and quizzing modules.
Course Outline
Lesson 1: Understanding Depression
Lesson 2: The Complexities of Depression
Lesson 3: Depression and Spirituality
Lesson 4: The Elephant in the Room
Lesson 5: Things We Can Do to Help PT 1
Lesson 6: Things We Can Do to Help PT 2
FAQ
What do I need to take this course?
You will need an Internet connection and a Bible.
Who is this course for?
This course is for those who would like to better understand how to biblically counsel those who are going through spiritual depression.
Instructors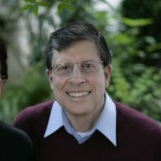 Dr. Gary H. Lovejoy
Gary H. Lovejoy has conducted a private counseling practice for over 30 years serving individuals, couples, and families. He continues an active practice with Valley View Counseling Services, LLC in Portland, Oregon. A professor of both psychology and religion at Mt. Hood Community College for 32 years, Dr. Lovejoy earned a master's degree in religious education from Fuller Theological Seminary and a master's in psychology at California State University, Los Angeles. He completed his doctorate in psychology while attending the United States International University.
Dr. Gregory M. Knopf
Gregory M. Knopf, M.D., has been a family practice physician for 30 years and is the founder and medical director of the Gresham-Troutdale Family Medical Center. He is a graduate and Clinical Associate Professor of Family Medicine at Oregon Health Sciences University. Dr. Knopf has a particular interest in the treatment of anxiety and depression.
---