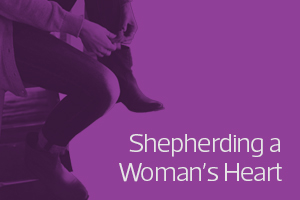 At a Glance
What are the aspects of a woman's life that affect good pastoral care? Gain understanding of seasons and transitions in life cycles against the background of societal role change for women.
More Details
Organized in a multiple lesson format, the course provides video lectures, lesson notes and quizzing modules.
Course Outline
Lesson 1 - In the Beginning
Lesson 2 - The Essential Nature of Women
Lesson 3 - Compassionate Shepherding
Lesson 4 - Biblical Basis for Pastoral Care
Lesson 5 - Male Pastor Shepherding Women
Lesson 6 - Learning from Mary Magdalene
Lesson 7 - Differences in Male and Female
Lesson 8 - Transitions Part 1
Lesson 9 - Transitions Part 2
Lesson 10 - Millennial Women Part 1
Lesson 11 - Millennial Women Part 2
Lesson 12 - Hannah's Voice and Choice
Lesson 13 - Your Voice and Choice
Lesson 14 - Friendship and Mentoring Part 1
Lesson 15 - Friendship and Mentoring Part 2
Lesson 16 - Biblical Shepherding Part 1
Lesson 17 - Biblical Shepherding Part 2
Lesson 18 - Soul Care Part 1
Lesson 19 - Soul Care Part 2
Lesson 20 - Soul Care Part 3
FAQ
What do I need to take this course?
You will need an Internet connection and a Bible.
Who is this course for?
This course is for those who would like to better understand how to minister to women within and outside the church.
Instructors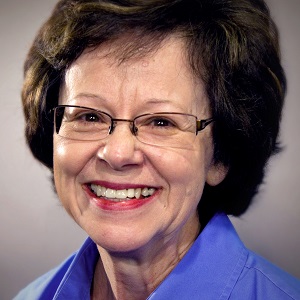 Dr. Bev Hislop
Dr. Hislop is Professor of Pastoral Care and the founder and former director of the Western Seminary Women's Center for Ministry. She is an M.S.M. graduate of Multnomah Biblical Seminary and earned the Doctor of Ministry at Gordon-Conwell Theological Seminary. Dr. Hislop is also the author of "Shepherding Women in Pain" and "Shepherding a Woman's Heart" from Moody Publishing.
---