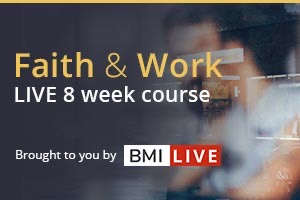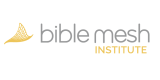 BMI LIVE: Faith & Work
Through the months of August and September, join us for an 8-week live interactive course studying the theology of faith and work with Dr. Benjamin Quinn and Dr. Drew Yancey.
This class will meet online for eight weeks on Tuesdays from 3:00-4:15 pm EST beginning August 10, 2021.
At a Glance
This class will meet for eight weeks every Tuesday from 3:00-4:15 pm EST beginning August 10, 2021.

Course Benefits:
Access to study materials and notes
Informed perspective on important topic
Interactive online class with Dr. Benjamin Quinn and Dr. Drew Yancey
Learn as a community in class cohort
Access the live course from anywhere - learn online from where you are
The course will:
Define work and vocation, and how the two relate
Consider case studies from a variety of vocations and how our Christian faith intersects with the work
Required Textbook to Purchase
Every Waking Hour: An Introduction to Work and Vocation for Christians
More Details
As Christians how do we develop a biblically and theologically rich view of work, vocation, so that we may glorify God through everything we do?

In this 8-week BMI Live course offering, Dr. Quinn and Dr. Yancey will take participants through a deep dive into discussion pertaining to the intersection of the theology and practice of Faith & Work.
In this live interactive course, students will study the book Every Waking Hour: An Introduction to Work and Vocation for Christians with the author, Dr. Benjamin Quinn. Each session will include a 45min live lecture and 30 mins interactive Q&A's



8-Week Session Topic Outline: Tuesdays at 3pm EST
Week 1 (Aug. 10): Intro to Work and Vocation (definitions and framing the conversation)
Week 2 (Aug. 17): Survey of Work and Vocation in the OT
Week 3 (Aug. 24): Survey of work and vocation in NT
Week 4 (Aug. 31): Putting It Together—God and Creation
Week 5 (Sept. 7): Putting It together—Image bearing, Christ and Kingdom
Week 6 (Sept. 14): Case Study—Business and Economics
Week 7 (Sept. 21): Case Study—Farming and Family
Week 8 (Sept. 28): Case Study and Conclusion—Pastoral Ministry
About the Technology

Instructors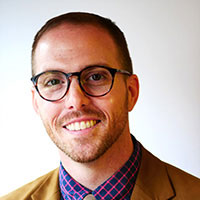 Dr. Benjamin Quinn
PhD., University of Bristol
Benjamin Quinn serves as Associate Professor of Theology and History of Ideas and Associate Director of the L. Russ Bush Center for Faith and Culture at Southeastern Baptist Theological Seminary. Benjamin is also the Academic Director of the BibleMesh Institute. Benjamin received a BA from Union University, MDiv and ThM from Southeastern, and PhD in Theology from the University of Bristol. He lives with his wife and three kids in Wake Forest, NC.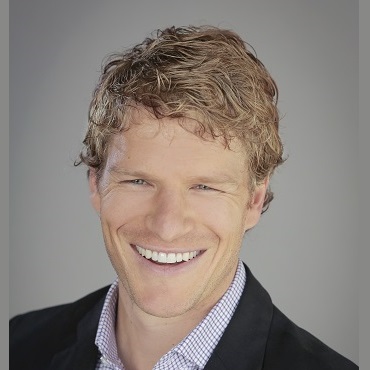 Dr. Drew Yancey
PhD., University of Birmingham
Drew Yancey is a dually engaged theologian and business executive where lives out a passion for practical theology. He has over a decade of strategy consulting and executive leadership experience across multiple industries, helping clients solve challenging problems at the nexus of risk, strategy, and innovation. His career started in the food industry, where he was the Director of Strategy for a Top 50 Foodservice Distributor, helping lead the company through its acquisition by a Top 5 Distributor. He then became CEO and led the turnaround of a produce merchandising and distribution company. After that, he was a consultant at Clareo, helping Fortune 500 clients create new growth paths. Drew has a Master of Divinity from Denver Seminary, an MBA from Texas A&M University, and a PhD in religion from the University of Birmingham (UK). He is an adjunct professor of theology at Denver Seminary and author of Transforming Enterprise? Drew is an avid traveler (having visited nearly 40 countries) and proud sixth-generation northern Coloradoan where he lives with his amazing wife and three kids.